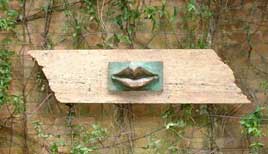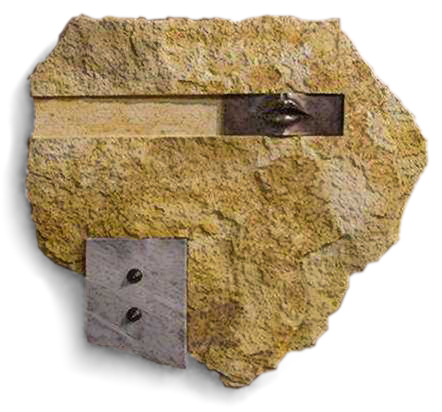 Don Dougan - selections from the lip series

Through the lips - the doors of the mouth 

we eat, drink, and breathe our sustenance,

we vomit our ills, shape our songs,

we speak of fears and of dreams,

we pass our sobs and laughter; and with our lips

we form both our curses  .   .   .  

                                                and our kisses. 

The lips are not modeled after a particular person's lips, but are a fusion of the most expressive mouths observed by the artist. 

The various lip sculptures are done using different techniques, different materials, and from different points of view. 

These lip works are an on-going series using the

imagery of lips.

Lips, conditional to so many human activities, can imply

a diversity of meanings, shifting with the life experience

that colors each viewer's perceptions.  I try to use the

humor of the image to express a provocative

sensuality.

This often generates an immediate response - for

example, the students in a grade school class visiting a

'touchable' exhibit spontaneously lined up to take turns

to enthusiastically kiss a pair of bronze lips.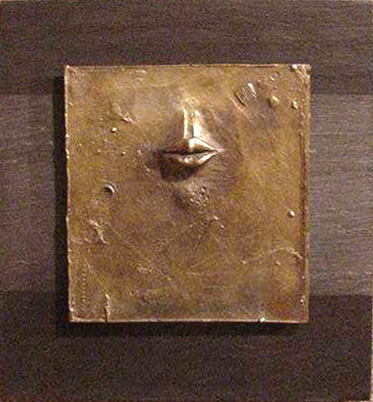 LIP DRAWING #3:

DRAWN AGAIN

cast bronze, slate

15" high x 14" wide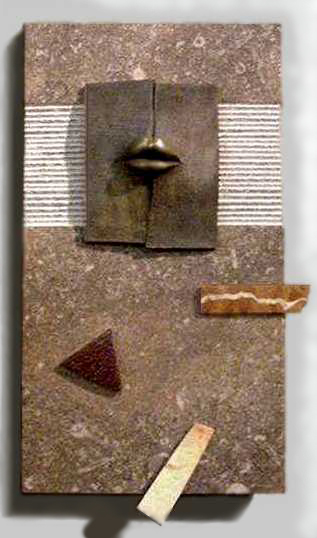 LOWER LATITUDE ATTITUDE:

THE SHAPES OF PASSION

cast bronze,

tennessee marble, georgia marble,

spanish marble, italian marble 

16" high x 9" wide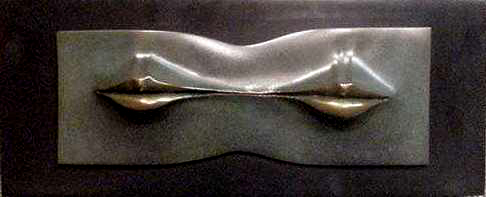 The lip works are often humorous, sometimes provocative - but always sensual.

PARTHENOGENESIS

cast bronze, black marble

7" high x 12" wide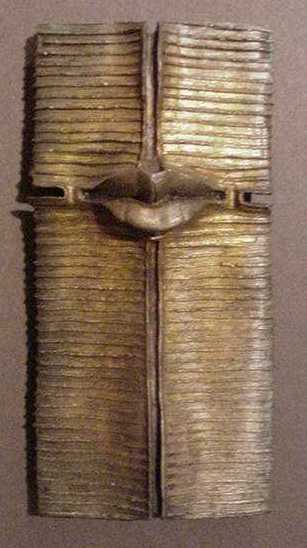 Most of the lips in the series are made life size,

allowing the viewer to respond to the work in the most direct manner.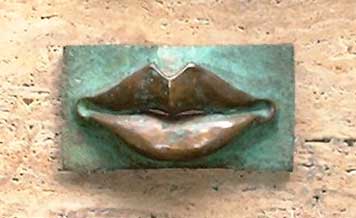 EPIC FRAGMENT: ETRUSCAN SONG               

cast bronze, travertine               

12" high x 52" wide               

private collection              

detail


In a few works the scale of the mouth is larger, and this reflects the idea or concept behind the larger-than-life image - as in EPIC FRAGMENT: ETRUSCAN SONG.