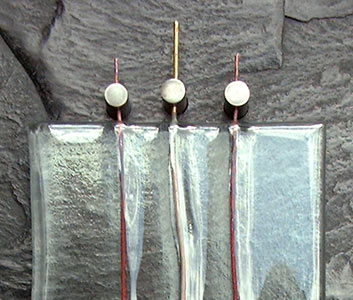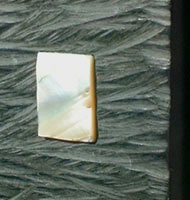 SKITTERINGS: YELLOW THREE

italian fossiliferous sandstone, italian marbles, persian travertine, glass eyes

14½" high x 45¾" wide

The idea of the stone landscape as a context for creating relationships between the different elements developed as I was searching for a relatively immediate means to create sculpture in the rather slow medium of traditionally carved stone.

The first few landscapes were made throughout with different types of stone, but before long I began introducing other materials as needed.

I found I could loosely assemble and arrange the different elements in much the same way one would design a collage, before the actual carving and assembly of the parts takes place.

LANDSCAPE SERIES - wall relief sculptures

DREAM MASK: PEARL DIVING

cast bronze, italian sandstone, chinese marble, mother-of-pearl

14¾" high x 10" wide


EXOTIC GEOLOGY:

GIBSON'S GARDEN

hot & cold-worked glass,

stoneware, brass, copper,

slate

15" high x 7½" wide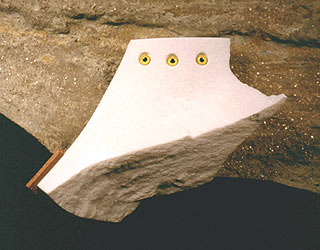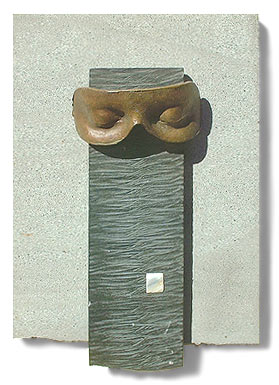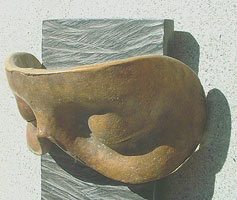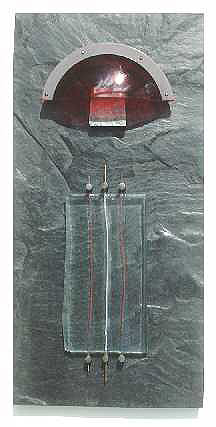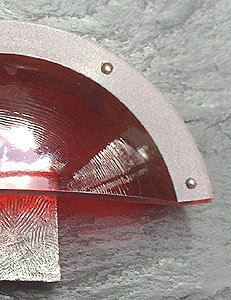 The metaphor of the landscape has allowed me to  interpret and express complex relationships I observe in the lives of those around me and in my own life.

Those relationships might be the overall work of an author I enjoy, or the sound of a particular piece of music, or perhaps just an exploration of the personality of people that I have met.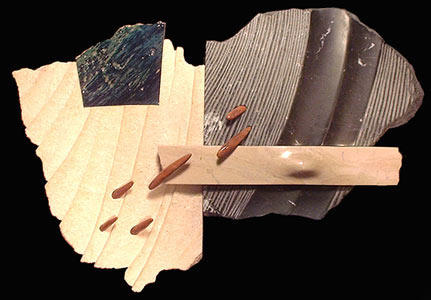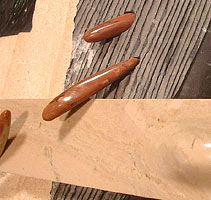 KIM'S BALANCING GRIN

italian and spanish marbles, texas limestone, glazed ceramic

14" high x 21¾" wide