LIGHT TRIP

ceramic with bronze leafing

and patina, slate, pigment

11½" high x 11½" wide


GEOLOGY LESSON:

DRIFTSCAPE WITH LIPS

italian fossiliferous sandstone, italian red marble,

cast bronze

14" high x 36" wide

more from the lip series of sculpture by Don Dougan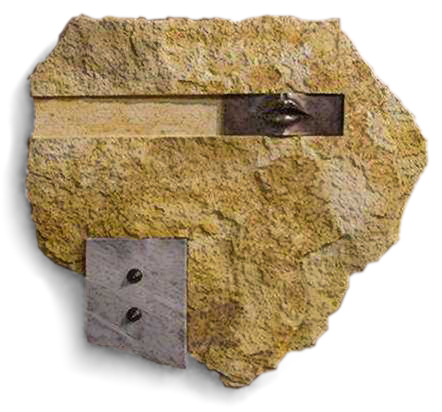 KNOWING IT: TO THE POINT

indiana limestone, cast bronze, italian grey marble, steel

19" high x 21" wide

The lip sculptures are made in different ways to best coax the nuances of expression out of each material.   The material affects the form of the lips that makes the image, and in turn the image affects what materials might be used.

If the lips are fashioned in metal, ceramic, glass, wood, or stone the tactile nature of the material is made accessible - inviting the touch.

The mouth serves as a focal point in the larger context of the human face, and the expression the mouth conveys is interdependent on the expressions conveyed by the other facial features.  In much the same manner the bronze lip image is often used as a focal point within a larger design.   The structural context of the other elements in the 'lipscape' gives the lips a setting for the revealing relationships between the forms and materials used in the sculpture.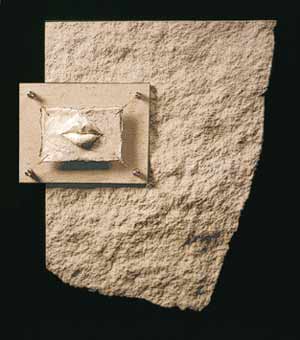 SIX UP, TURTLE DOWN

italian fossiliferous sandstone, cast bronze, turtle bone

23" high x 11" wide

private collection

STAKED OUT

indiana limestone, cast paper,

copper wire, steel pins

12" high x 10" wide x 2" deep

the lipscape: a place

                               for dialog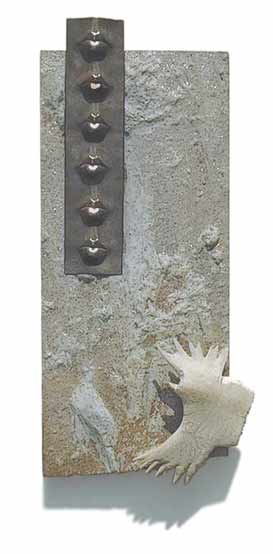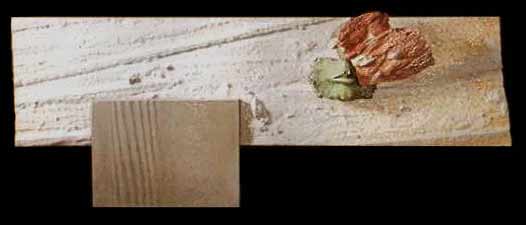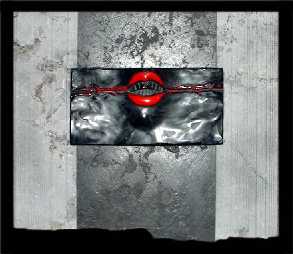 HOT PROPERTY: JUNGLE RED

frit-cast glass, tennessee black marble

12" high x 14" wide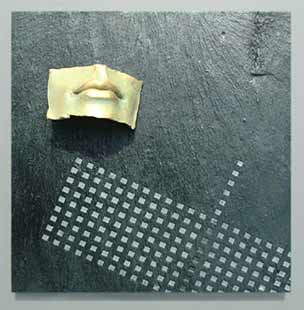 Each material brings its own unique  qualities to the work, and it is the  interplay of textures, the contrast of  colors, and the spatial dance that  allows the form to explore the nuances  of the physical.