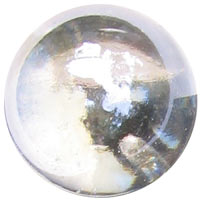 Having completed the previous piece (RUNGS: ONE AT A TIME)

I had a piece of  fused glass left over which fit nicely on a piece of slate I had already begun working into a wall piece.   

LADDER SERIES:  FROM THE WAVES TO THE MOON

FROM THE WAVES TO THE MOON

slate, stoneware, hot & cold-worked glass

17" high x 6" wide x 3" deep


The fused-glass ladder with its tapering sides suggested the angles in the 'landscape' element, which was itself an element leftover from another sculpture.

The iridescent transparent marble was acquired at the same time as the blue ones used in the previous piece.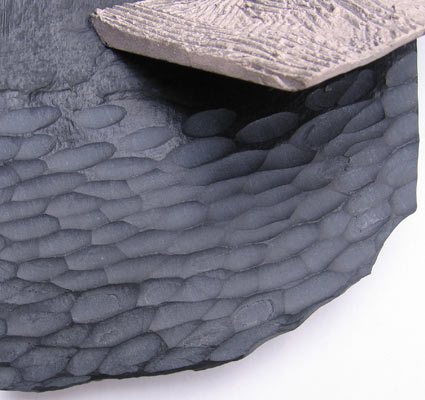 The piece was one of those that synchronicity had a major hand in — the design just came together from pre-existing parts which could be used and then fitted together with minimal modifications.  The crate to store and ship the piece took almost as long to make as the sculpture itself.


details showing the natural cleft and carved texture in the slate, and the textures tooled into the stoneware clay body before firing