maquette for proposed sculpture for a stone                       carving symposium in Mexico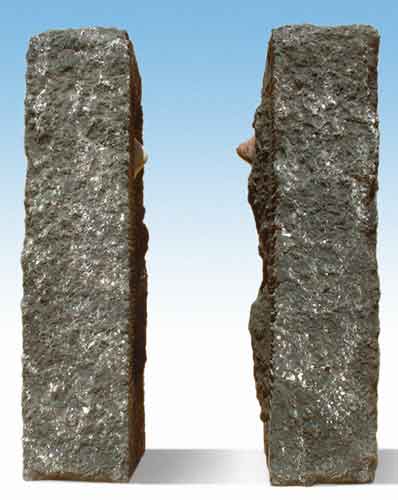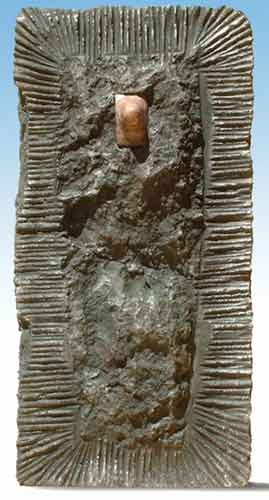 The provided block of Mexican black marble would measure

two meters high by one meter square.  I would split it in half,

stand the halves upright with half-a-meter between them, and

fit the two contrasting colored marble 'bumps' into the facing surfaces.  The split surfaces would retain most of the naturally

cleft texture, though around the perimeter of the inner facing surfaces I would carve a radiating pattern texture.

The colored marble bumps would be made out of arabescato rosso orobico (red) and perlato sicilia (cream) marbles and would be sanded and polished smooth.  They would fit into the black marble blocks at face height, or 54-inches above ground.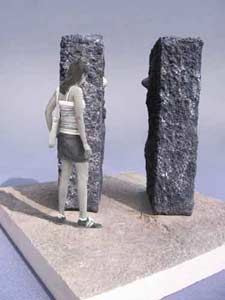 In the maquette the black

marble elements are

fastened onto a texas

limestone base. 

The cutout figure provides scale in the twelve inch high maquette.

view of one-half the inner surface of the standing split block